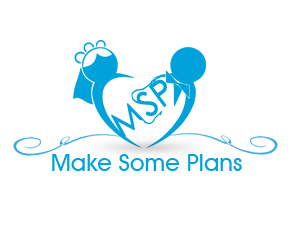 The New Way To Plan
Make Some Plans was created to build an interactive experience for brides, grooms, and event planners. We want to not only draw attention to the best event and wedding planning businesses across the United States, but our goal is to bring these incredible vendors to planners in a fun, intuitive way no one else has.
We would like to create a hands on, interactive approach to planning your perfect event. Using social media, we would like to create a community on Make Some Plans where event and wedding planners can share not only their feedback but also their ideas and experiences from past events.
Origin
Make Some Plans was created by two brothers, Bryan and Brad. Bryan was planning his own wedding and found that it was very difficult to get in touch with many of the wedding vendors listed on other major wedding websites, let alone one that he felt was right for his wedding. He also found it very time consuming contacting all the wedding bakeries in the area trying to find a bakery that would provide him with a dairy free cake.
Bryan was venting these problems and since Brad had recently switched careers into web development, he was looking for a project to help learn and become more experienced in this field. They began discussing strategies on how they could best provide services to the brides, grooms, and any event planners around the country with the same problems Bryan had been dealing with. The project began to take shape, and the site continues to grow and improve.
Currently, Make Some Plans lists over 300,000 vendors across the United States. We have just recently begun accepting international vendors as well. We hope that one day our website will help thousands of couples and planners reduce the stress of planning their special wedding or event.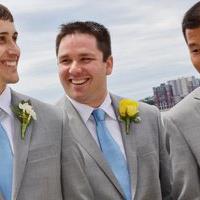 Brad Driscoll
Brad switched careers from electrical engineering to pursue a career in web development. As his first major project, he paired up with his brother to create Make Some Plans.

Brad has past experience with social media after creating a YouTube channel with over 1.3 million views and has had the opportunity to meet hundreds of fellow website and blog owners across the globe. He has learned the power social media can bring to a community and would like to create that type of community within the event and wedding planning industry. This would include not only bringing business to it's vendors but also allowing couples to share their wedding ideas and experiences with others.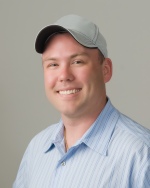 Bryan Driscoll
Bryan lives in Pittsburgh, PA with his fiancée and son. Bryan is the one who came up with the initial idea to create an event and wedding planning website. When he was planning his own wedding, he realized the difficulty in finding vendors that he wanted to be a part of his own wedding day. He brought the idea of an event and wedding website to Brad, and soon after, Make Some Plans was born. His background in SEO and internet marketing has birthed many of the creative ideas behind Make Some Plans.