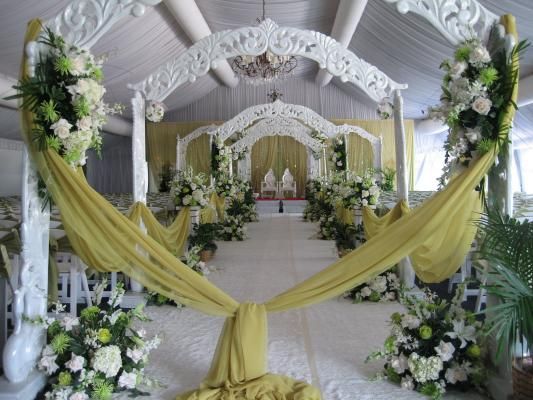 Beautiful flowers are a mainstay for today's wedding. Skim through any bridal magazine or Pinterest board, breathtaking floral displays are everywhere. That four foot tall centerpiece brimming with garden roses and exotic lilies is impressive, but so is its price tag. So, when I walk through the village and see stunning bunches of tulips for $7, it simply begs the question "Why are wedding flower costs so high?"
In a quest to satisfy my curiosity I talked with bunches of florists (pun totally intended) and did my homework to bring you the real answer. Here is what I heard repeated:
Flowers are Finicky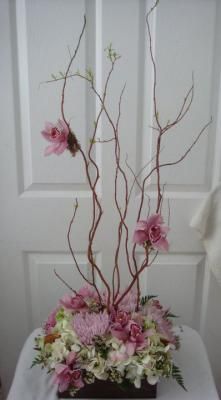 Flowers have a lifespan and are easily damaged. Buying tulips from Holland isn't the same thing as ordering manilla file folders from South America. They can't be nonchalantly pulled off a line, thrown in a bundle, and packed on a shelf until someone orders them.
Your bridal blooms started as seeds. Seeds that needed to planted in the right soil, fertilized, watered, and protected from animals and elements. Growers need to space out their planting, provide optimal growing conditions and care, and cut them at the right time. They then need to be carefully packed, stored in a refrigerated environment, and shipped in a way that maintains both temperature and each delicate petal. All in record time.
Already wedding flower costs are seeming a little more understandable, right?
Product and Materials
In addition to the actual flowers that have painstakingly made their way to a local wholesaler, florists require chemicals, tools, and equipment like large coolers. Your florist takes on the responsibility if customs damages the flowers, they pick up a fungus, or die in delayed transit.
Mass Production and Labor
I think it's pretty much a given that we are paying for the florist's labor, time, and expertise – though I do think we tend to underestimate their worth in our zest for a wedding flower costs that fit our budget. My question was why it cost so much more to get ten bouquets than it would to multiply their display one for sale times ten.
I got a very interesting answer. Consider making dinner for your family of four. You grabbed the chicken on sale and seasonal vegetables and made a meal that cost roughly $5 per plate. If someone wanted you to make the same dinner for their family, you'd likely charge for your trip to the market, your time preparing and cleaning up and for using your kitchen. You'd charge maybe $10 a plate.
Now what if you were tasked with creating the same meal to feed 100 people? To cook it all at the same time you'd have to rent a commercial kitchen. You couldn't prep, stir, and plate it all for same time service without the aid of staff. Transporting it to the venue would cost you gas, vehicles, warmer plates and the like. Suddenly, that meal is more like $20 a plate. Now what if they wanted meat that wasn't on sale and vegetables that were out of season in your area?
For me, this little exercise put some perspective on wedding flower costs.
Storage and Transportation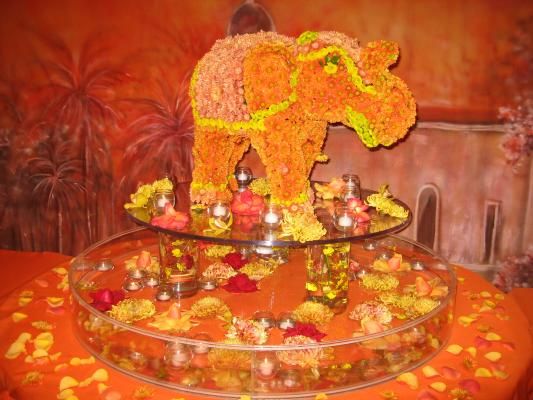 We touched on this, but to state it explicitly – storing and delivering your wedding bouquets and arrangements costs money. Many times the florist has to schedule and allocate staff to multiple delivery locations. The bouquets need to be brought to the bridal party, boutonnieres to where the groomsmen are hanging out, arrangements and aisle décor to the site of the ceremony, and centerpieces and the like to the reception. Whew!
Installation
Once all the deliveries are made, with refrigeration and great care, some design elements need to assembled on site or set up on the end of pews, added to the cake etc. But wait, there's more. Later, the florist or staff will have to work with your venue to schedule the breakdown and removal of elements.
It's Their Job
I'm not just a writer, I'm an engaged (and excited) bride to be. I get the budget, I really, really, do. Having delved a little deeper into the reasons behind wedding flower costs now, I feel a little bad. I expected them close to cost, without appreciating the associated fees, overhead, and labor.
In researching this article, I spent some time with florists. Let me tell you, the training and experience they've put their time and effort into is worth their fees. I got to play with some flowers, and I was even a little impressed with my creations … until I saw what they could do with the same materials. Watching them wire each delicate bloom put any thoughts about DIY I held to rest.
While I had a greater understanding of why wedding flower costs are what they are, that didn't mean I was content to simply accept them. The next stage of my nefarious plan was asking the experts how me and other brides-to-be could cut costs, while maintaining the lush drama. Here's what I came up with:
Let Them Run With It
This is the suggestion most oft repeated by experts in the industry. Experienced florists know what blooms are in season when and where. They also know how to create the look you're going for with less expensive options. A great designer can create a stunning look for far less if you let them make the decisions.
They also have learned what flowers photograph well and hold up. I pointed out one bloom I liked and was told it was stephanotis. Apparently, though requested and beautiful, it does not photograph well and tends to bruise and brown easily. Lesson learned: having your heart set on a specific flower isn't always the best nor the most budget friendly option.
If you give your florist creative freedom to make decisions, you can end up with twice as many flowers at half the cost. Rather than ordering ahead, let your florist choose the best and the brightest available from local wholesalers before your wedding. They know your color scheme and the overall look you want to achieve, let them work their magic.
Don't Discount Filler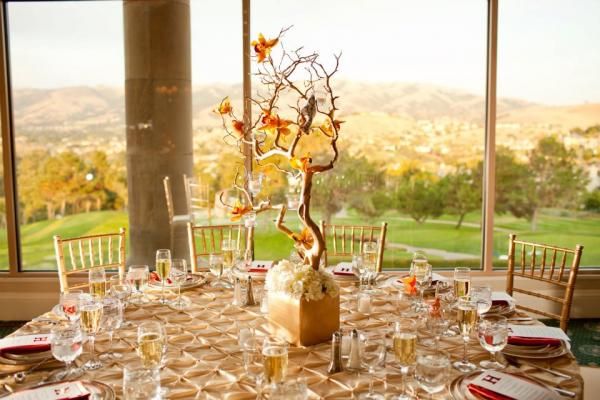 Like many brides, when I heard the words greenery or filler, I balked. I wanted flowers, darnit! Big, beautiful, breathtaking displays of color and velvety luxury. I just didn't want to have to pay for it. Still, I saw it as obvious and felt like if I started adding stuff besides flowers to my centerpieces or bouquets everyone would think less of me, I mean my wedding.
I watched a talented florist nod along sadly to tirade. Clearly, she had heard it all before. She kind of shrugged and stated that she loved arrangements with lots of greenery. Was I missing something? I inquired further. Apparently, there are a ton of different foliage options in various shades and textures. She whipped up two arrangements, one with "filler" and one with nearly twice as many flowers. Guess which was more impressive?
I was convinced not to discount the greenery. What really got me, though, were the twisty sticks and such that lent drama and height to the centerpieces at a fraction of the cost. She informed me that dogwood, forsynthia, pussy or curly willow, and most fruit tree branches in bloom add stunning vertical elements at a fraction of wedding flower costs.
Rent
Yes, I said rent. This tip didn't come from a florist, but can surely keep your wedding flower costs down. Give local party decorators, greenhouses, and furniture stores a call to ask if they have silk floral arrangements or potted plants you can rent.
These places often have truly stunning, and expensive, silk flower arrangements that they will rent to you for cheap. Potted plants, real or fake, can be used as a base to "grow" fresh flowers from.
Stay Rooted
Depending on the time of year you are getting married, picking up potted plants or even bushes from local greenhouses or home improvement stores can save you a bundle. For the price of several hydrangea stems you can often buy the bush, complete with supporting greenery and dramatic fullness and height.
Treat them with some bloom-encouraging fertilizer a couple of weeks before your big day. Place them in a tall and elegant planter and watch as guests oooh and ahhhh over your extravagant wedding flowers. They can then be planted at your home or given to special guests as a living, growing reminder of your love and wedding day.