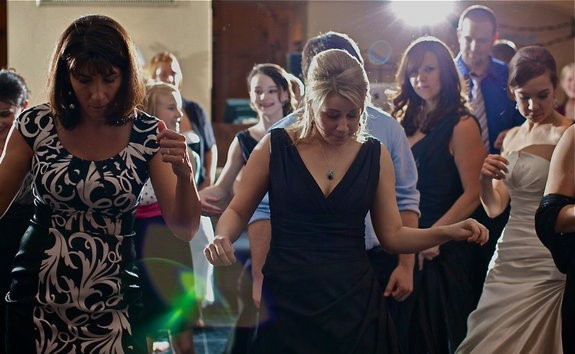 It's funny how once you are engaged, weddings you attend take on a whole other level. No longer are you just a guest along for the ride. You notice the things that work and, sometimes, the things that don't. I know I seem to have a mental notepad with entries like "I like their chair covers, but I think I'd prefer linen over satin."
Backyard chic is in and I attended two such weddings this past summer. One used a rented speaker system and an MP3 player and the other an experienced wedding DJ. Like most brides-to-be, I'm on a budget. I have learned one important thing though: an iPod is not a replacement for a professional wedding DJ.
I spoke with Scooter Abrams of One Stop Live Entertainment about this topic. With 15 years running a full service wedding entertainment business, here is what he has to say.
Q. In your experience, how important is it to play to the crowd rather than strictly follow a playlist?
A. It depends on the client's needs. First and foremost, we do what they want. If the event calls for entertainment to be interactive, engage the crowd, take requests, and go with the flow, we take care of that very well. However, if there is are particular music genres or specific songs they want, we accommodate those while incorporating songs that work with most weddings. Working with hundreds of couples every year, we know how to make it all happen flawlessly.
Q. Would you say a good wedding DJ works with vendors and keeps a reception rolling smoothly or is that above the call of duty?
A. A great wedding DJ does more than just play music. Experienced wedding DJs also manage the event from start to finish. We use an extensive online planning form we ask the client to complete. We go over every detail, create a timeline with them, and finalize it all in advance. Whether the DJ is handling it alone or with an event planner, we are there to ensure everything goes according to schedule. We take the worry out of the equation so the couple can just show up and have a great time, confident that everything is in good hands.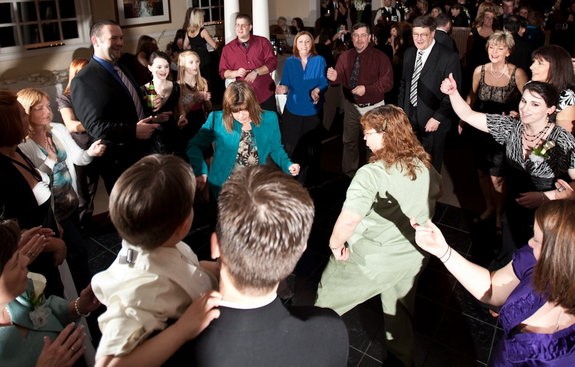 Q. What are some of the most important things you do as a DJ that an automated system cannot?
A. We use creativity, knowledge of music, and an extensive library to meet the needs of the client. We read the crowd and, if needed, are able to adjust on the fly and bring a new vibe to the event. An automated system is nothing more than an MP3 playlist. Unlike a good wedding DJ, a playlist can't mix music, has no flow, nor any energy. Even a DJ who does not speak to the crowd with a microphone can let his music "do the talking" by putting together a great mix and flow to the event. No automated system can compare.
Q. Can you give some examples of how an automated system failed? How about where One Stop Live saved the day as a DJ/MC?
A. I don't know about automated failures first hand, because we don't offer that service, but I'm sure there are plenty of horror stories! We have saved the day many times when one-man operations canceled last minute. We get a panicked bride calling us the week of or even the day before her reception. We have a team of experienced, professional DJs who can be ready on short notice, come with first class equipment, and make the event flawless and fun.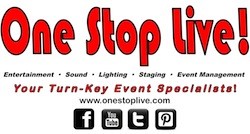 Thanks to Scooter Abramsfor participating in this interview. You can read more about him and One Stop Live at their vendor profile here.