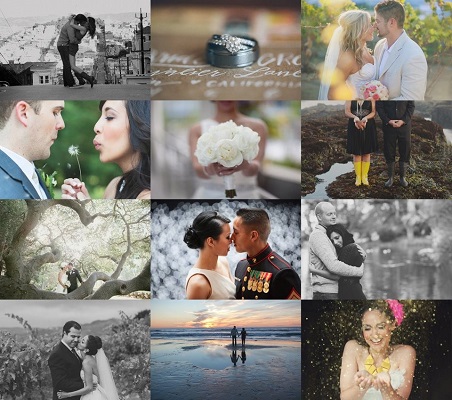 Every bride wants to memorialize their special day. Wedding pictures are mementos treasured forever. They serve as reminders and heirlooms. As romantic and special as those sentiments are, it can also be nerve-wracking to make sure your wedding pictures are beautiful and that the right moments and feel are captured.
Jennifer Michelson of A Girl and a Camera grew up with a camera in hand. Her father being a photographer, she learned early the art of capturing a moment. Since 2008 she has run her own photography business. After shooting her first wedding, she knew that was what she wanted to focus on. We were lucky enough to get Jennifer to answer some questions about wedding pictures for us.
Q. Which classic wedding pictures should every couple be sure to get?
A. I think traditional, group family shots are a must! They are like "the little black dress" of wedding photographs – simple, easy, and able to stand the test of time. Plus, grandma will love them.
Q. A bride wants to look her best in her wedding pictures, what poses are most flattering?
A. Most people have a hard time positioning their body in a flattering way. Part of my job is to help people look amazing by making sure they're comfortable and helping them to pose as naturally as possible.
There are some tips like "chin out and down" or "shift your weight to the back foot" but honestly – and I know this may sound cliché or corny – being happy is the best pose. When a couple has that, they always look great.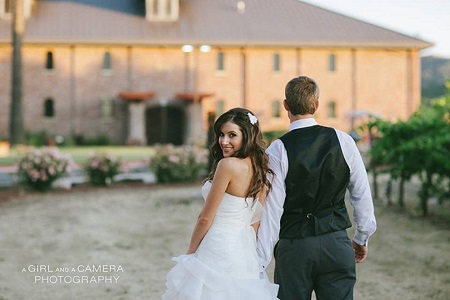 Q. Are there some makeup and hair styles that photograph better than others?
A. I think the best hair and makeup for a bride is whatever she feels good in. When a bride feels pretty and confident, it shines through in her wedding pictures.
That being said, there is definitely a fine balance when it comes to hair and makeup. Avoid being too made up, or keeping it too natural. I think the eyes are important – in a photographic image, that is where you see the most emotion. Playing up the eyes always helps. Use colors that compliment your eyes. For example, brown shadows work well with blue eyes. The right fake eyelashes can do wonders as well. It is a nice finish. Always reminds me of the perfect frame around a great piece of art. Oh, most importantly – waterproof mascara! There are always happy tears at my weddings, including my own.
With my background as a hair stylist (photography didn't always pay the bills!) I would tell my clients "healthy hair is happy hair." Make sure you get your deep conditioning treatment before your big day. Doing a gloss treatment can give shine that looks fantastic in pictures. Slicked-back styles can look harsh and unflattering in photographs, I'd recommend soft waves or curls.
Also, always do a practice run with your stylist months before the big day. Before you settle on your hair and makeup, snap some pictures in different lighting. Make sure nothing is causing unflattering shine or shadows. Then you can fine-tune as necessary.
Q. We're seeing a lot more playful poses included in wedding photographs. What are some of your favorites?
A. Each couple is difference, so no single pose works for every couple. Some couples are more playful and up for anything, other may be more reserved. For my more playful clients, I like to put them in beautiful light, get them very close, and let them do what comes naturally. Couples who are more reserved seem to respond better with more directed action shots.
I may have the couple walk toward me and talk them through some movement like a kiss or throwing their arms around each other. Having them do something helps them be more comfortable and less focused on the big lens in their faces. Sometimes that nervous energy comes through as laughter, which always makes a great image.
I really try to work with the energy of the couple. I want my clients to look at their wedding pictures and see themselves represented honestly during that time in their lives.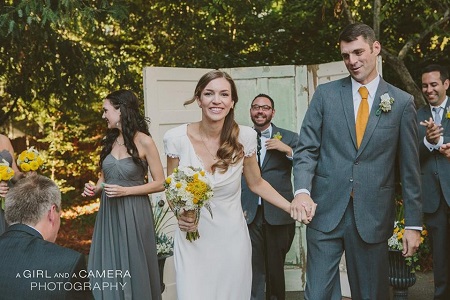 Q. Which would you advise avoiding?
A. That's a tough one. I prefer a more classic style – pictures that will still look great in 30 years. That said, if time allows and a couple has idea, I'm happy to bring their ideas to life. After all, it is their special day. My job is to shoot a good mix of classic and unique, so a couple's wedding day is perfectly captures.
I would avoid things that take a lot of time. Most weddings stick to a tight schedule. As much as I would love to take my clients off for two hours and go nuts, it usually doesn't work well. They have a party to get to and guests waiting. I am very cautious about any poses that may get the gown dirty.
Thanks so much to Jennifer Michelson of A Girl and a Camera for taking the time to lend her expert advice. You can find more about Jennifer, her work, and more tips at her MakeSome Plans profile here.