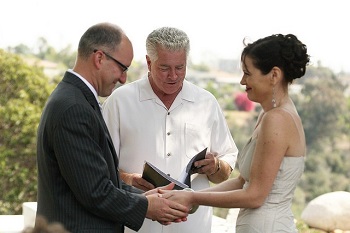 Maybe you forgot. Maybe you assumed. Maybe everyone involved should have discussed this upfront. One of the most common nuptial blunders surrounds the issue of compensation (or lack thereof) for your wedding officiant.
There are several different types of legitimate wedding officiants. The traditional minister, priest or rabbi, the civil officiant such as a judge or justice of the peace, the not so traditional wiccan or high priestess, or your college roommate who has been ordained via an internet practice.
The main legal duty of an officiant is to mail in the affidavit or license, whichever is customary for the location. This is done so you can receive your finalized license in the mail. For more information, check out this other article.
Why Do I Have to Pay?
Thoughts, opinions, beliefs, and criticisms abound on this subject. They range from the simply naïve and ignorant to the profoundly immature and brazenly insulting. The short answer is: someone is providing you with a service. Services take time and effort. In the case of a wedding officiant connected to a religious institution, it comes down to the simple truth we must all live by: they have to make a living too.
You Are Getting Experience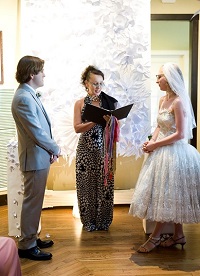 This day is important to you. You want things handled properly. A professional wedding officiant has been behind the scenes at many more weddings than you have. They are expected by both the wedding planners and the couple to know what they are doing.
They are looked upon to fill in the gap in ceremony details, often like a master of ceremonies. The minister is to the ceremony what the DJ is to the reception. You wouldn't expect a DJ to work for free, would you?
If you do not have a wedding planner, the responsibility of the officiant in working out the details with you increases. That means they are spending more time and energy for your wedding. Many times, officiants end up doing all sorts of odd jobs; from putting the wedding program together to coaching a groom with no written vows the day before the wedding.
You Are Getting Time
Many people don't realize that many religious officials work well over 40 hours a week, wearing a variety of different hats. They are counselors, worship leaders, scholars, teachers, preachers, activists, social workers, volunteers, and administrators all wrapped into one. They don't get paid overtime. A wedding adds to their, often already overtaxed, schedule.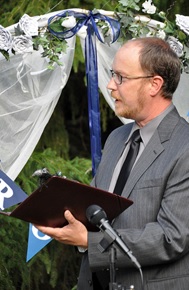 In reality, many spend their life hovering the line of poverty, and struggle to find time for their own family. They even take on second and even third jobs to support their love and passion of meeting the spiritual needs of others.
In addition to a few wedding ceremony planning sessions, the rehearsal, and the details of the ceremony itself, many wedding officiants are also compelled to spend time in premarital counseling with you as well.
They may love you and the institution of marriage. This doesn't mean they should be expected to give of their time and skill freely. Agreeing to work with a couple on a wedding is a big commitment. Show them some reciprocal respect and compensate their time and skill by being willing to pay an honorarium.
Image Sources: http://www.flickr.com/photos/57954193@N00/536698781
http://www.flickr.com/photos/57327333@N03/7741323598