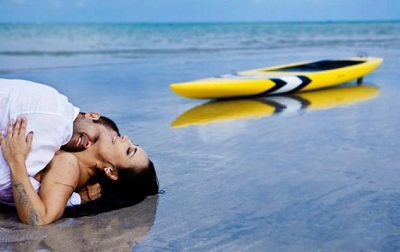 In ages past, sex on the wedding night was considered a sacred duty. A time honored tradition when two people came together for the first time. Cue lights, cue romantic music. Oh, and did I mention that everyone is supposed to be a virgin on their wedding night?
There is a prevailing belief that wedding night sex is supposed to be enduring, passionate, sweep-you-off-your-feet incredible. Women want it to be the most romantic night of their lives. Men want it to be the culmination of their every desire come to fruition. Sadly, both are often disappointed.
Duty Is Not Sexy
Therapists and marriage counselors tell us that reports of the first night often state a less than desirable experience much more often than popular culture portrays. The word "disaster" may even apply. This perpetuated myth of wedding night bliss can create a huge strain or odd void in the early days of a marriage if things don't live up to expectation.
At a time when couples should be enjoying an idyllic state of love and wedded bliss, the dark gloom of a perceived failed wedding night often looms. Couples have felt guilt or believed something wrong with their relationship due to failure to live up to mythological ideals. This may be a self-fulfilling prophecy, as stress is a sure fire way to kill romance.
Expectation is the enemy of passion. The ironic thing about the wedding night is that it can create a situation of sex-on-demand that makes it difficult to really be a celebration of love and a merging of two lives. This is where tradition and common sense fall out with each other.
Most couples have sex many times in the course of their relationship, and most of those encounters will be characterized by spontaneity. That is simply not present in the performance oriented demands of the wedding night.
Making Memories and Making Love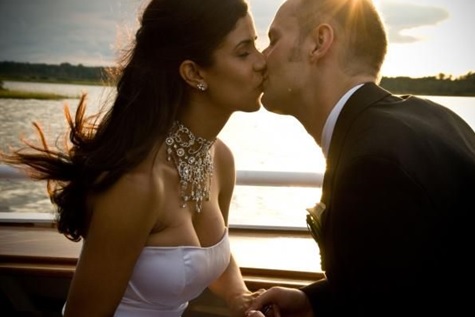 Why do we place so much emphasis on have over-the-top sex on our wedding night? Therapist Dr. Aava Cadell of Loveology University suggest that it boils down to the fact that we want to create a memory. It's part of the ideal wedding scenario.
What goes wrong? Some truly don't feel up to it. A lot of couples are exhausted after the stress and festivities leading up to the big day and then a long, taxing wedding day. Headaches are not uncommon either, whether derived from alcohol or dehydration. Some couples would rather keep celebrating with family and friends, and are torn between the expectation of consummation versus celebration of their important day.
Couples who place too much emphasis on the wedding night often end up creating regrets and disappointments instead of cherished memories. If you are worried that you not going to check out as "normal", you may be soothed to know that around forty percent of newly married couples reported they did not have sex on their wedding night.
Don't Force It
When it comes to sex, the moment really needs to dictate. Couples need to remember that their whole lives are ahead of them. Don't have expectations. Really let it be fun; be surprising, be romantic, be playful. Above all, try to relax. Change out of your wedding clothes. Start with some non-sexual plans, a gift is a nice idea.
Let's face it, this is one situation where abstinence might have come as a real benefit. A lot of couples do not wait, and so there is little new for them. Since we cannot go back in time, some find abstaining for a few weeks before the wedding day helps.
Your wedding is your own. Your night is your own as a couple. Once it is understood that "normal" is a matter of opinion in these things, you can set yourself up for a great experience.
Image Sources:
http://www.pinterest.com/pin/479140847826662180/
http://www.pinterest.com/pin/479140847826667136/